Whether they are avid hikers, casual strollers or adventurous trailblazers, those who love to roam always appreciate gifts that enhance their walking experiences. This article explores a variety of unique and practical walking gifts suitable for every type of trekker.
From high-tech gear to simple comforts, these gifts will bring a smile to the face of your loved one and make their walks even more enjoyable. So let the journey begin, as we stride into the realm of perfect presents for those who love to roam.
Introduction to Walking Gifts: An Overview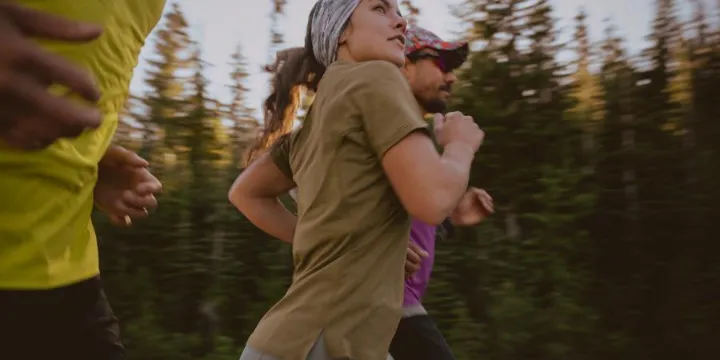 Walking gifts are a brilliant way to surprise someone who finds joy in journeying on foot. These gifts range from practical items designed to boost comfort and safety, to luxury items that add an element of indulgence to a simple walk. On one hand, there are essentials like sturdy walking boots, weather-appropriate clothing, and reliable navigation tools. These are perfect for the more adventurous walkers who venture off the beaten path and value gear that can withstand challenging terrains and climates.
On the other hand, there are gifts designed to enhance the overall walking experience. This includes items like wireless earbuds for those who love to listen to music or audiobooks on their walks, hydration packs for longer treks, and even pampering foot soaks for post-walk relaxation. These gifts cater to the casual strollers who take to the paths for relaxation and leisure, providing them with a touch of luxury on their walks.
It's about understanding the recipient's walking habits and preferences, then choosing a gift that will both delight them and be of practical use. This guide aims to help you navigate the wide array of walking gifts available, ensuring that you can find the perfect present for the walker in your life.
Essential Walking Gear: A Must-have for Every Walker
Equipping yourself with essential walking gear can greatly enhance your walking experience, ensuring safety, comfort, and efficiency. From sturdy walking shoes to functional backpacks, and from hydration systems to navigational tools, there is a plethora of gear that every walker should consider.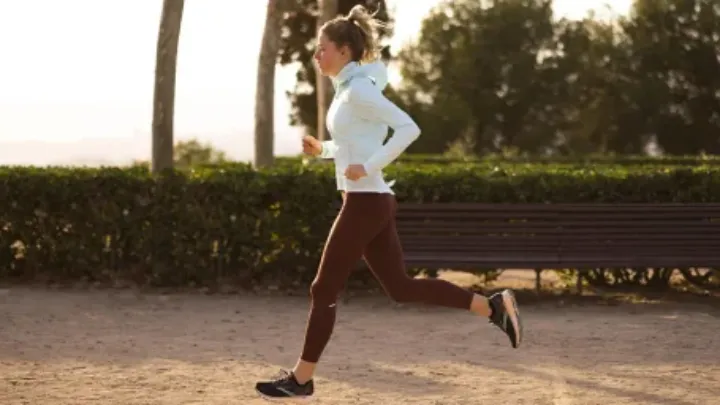 Footwear
The importance of quality footwear cannot be overstated for walkers. The right shoes not only provide comfort during long walks but also offer crucial support to your feet, preventing injuries and strain. Look for walking shoes that are lightweight, breathable, and have a good grip for various terrains.
Clothing
Equally essential is the right clothing. Layers are key for walking in various weather conditions. Start with moisture-wicking base layers to keep you dry, add insulating layers for warmth, and top it all off with a waterproof, wind-resistant layer for protection against the elements. Don't forget about walking socks – they can make a significant difference in comfort and blister prevention.
Accessories
Walking accessories range from the functional, such as a sturdy, lightweight backpack for carrying essentials and a map or GPS device for navigation, to the protective, such as sunglasses for eye protection and a hat or cap for sun or cold protection. Hydration systems, like water bottles or hydration bladders, and energy snacks are also vital, especially for long walks.
Essential Walking Gifts for Beginners
For those just beginning their walking journey, the right gear can make a world of difference and provide the motivation needed to continue. This section focuses on essential walking gifts for beginners, covering items that will provide comfort, enhance safety, and help the novices to fully embrace and enjoy their newfound hobby.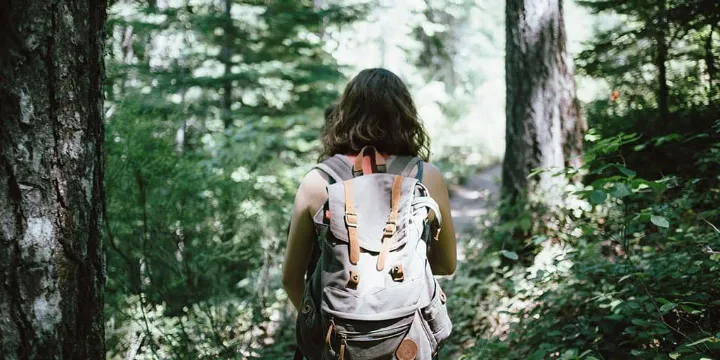 Walking Shoes
A good pair of walking shoes is the first step towards a successful walking journey. Comfortable, durable, and lightweight, they provide the necessary support and grip for different terrains, helping to prevent potential injuries that could be caused by slips or falls.
Outdoor Clothing
Appropriate outdoor clothing, such as moisture-wicking tops and quick-dry trousers, are essential for maintaining comfort during walks. They help regulate body temperature in different weather conditions, keeping the walker warm in the cold and cool during hot weather.
Water Bottle
Staying hydrated is crucial during walks. A durable, easy-to-carry water bottle is a must-have for any beginner. Some advanced models even come with built-in purification systems, allowing walkers to safely refill from any freshwater source.
Backpack
A lightweight yet robust backpack is an essential item for carrying all walking necessities. It should be big enough to hold essential items like water, snacks, and a first-aid kit, but it should also be easy and comfortable to carry on long walks.
Navigation Tools
Finally, simple navigation tools like a compass and a map are handy for beginners who are still learning to navigate their local walking routes. These tools provide an added layer of security, helping new walkers feel confident as they explore new paths.
Specialty Items for Long-Distance Walkers
Long-distance walkers require specialised gear that can meet the demands of their endurance-based outings. This section will delve into the specialty items that are designed for long treks, ensuring comfort, safety, and efficiency during these extended adventures. Discover essential products that can truly elevate the walking experience for those who love to embark on long-distance journeys.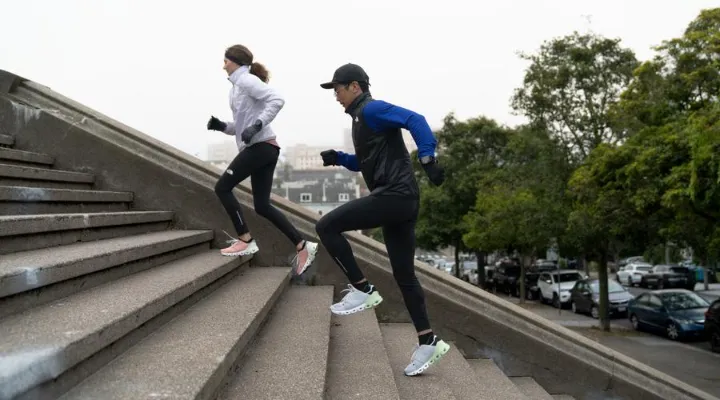 Walking Poles
Walking poles are indispensable tools for long-distance walkers, offering stability on uneven terrain and lessening the impact on joints during lengthy treks. Using walking poles can also help distribute weight evenly across the body, reducing fatigue and increasing endurance over long distances.
Portable Charger
In our digitised world, walkers often rely on electronic devices for navigation or entertainment during their walks. A portable charger can be a lifesaver on long trips, ensuring devices stay powered throughout the journey. With a capacity to charge a smartphone multiple times, it's a perfect companion for long-distance walkers who rely on their devices for route mapping, emergency calls, or simply listening to their favourite podcast.
Lightweight Tent
For those who take on multi-day treks, a lightweight tent is a necessity. These tents are designed for portability, easy setup and durability against various weather conditions. With the addition of a compact sleeping bag, long-distance walkers can rest and recharge comfortably, ready to tackle the next day's journey.
Comfortable Walking Clothing: What to Look for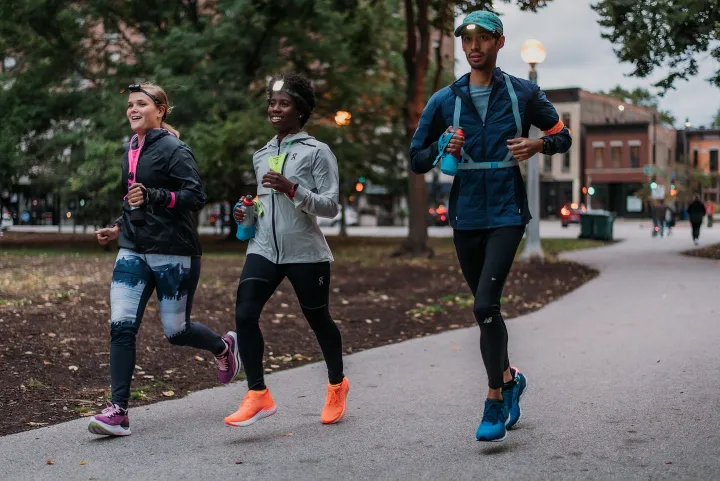 When choosing comfortable walking clothing, several factors come into play. The first consideration should always be the material. Ideally, clothes made from breathable fabrics like cotton, or better yet, moisture-wicking materials such as polyester or nylon blends, are preferable. These fabrics keep you dry and comfortable by pulling sweat away from your skin, which is crucial during long walks or hikes.
Secondly, consider the fit of your clothing. Clothes that are too tight could restrict movement and cause discomfort, while those that are too loose might prove to be a hindrance. Go for a relaxed, yet secure fit that allows for a full range of motion.
Lastly, factor in the weather conditions. If you're walking in cold weather, layering is key. Start with a base layer that wicks away moisture, followed by an insulating layer to keep you warm, and finally, a waterproof outer layer to protect you from the elements. Conversely, for hot weather, choose light colours that reflect the sun and quick-drying fabrics to keep you cool.
Remember, walking should be an enjoyable experience. Having the right clothing that provides comfort can make a significant difference in your overall experience. Therefore, invest time in making the right choices when it comes to your walking attire.
How to Choose the Perfect Walking Gift?
Picking the perfect walking gift can feel like a daunting task, especially if you're not an avid walker yourself. But worry not, we're here to steer you in the right direction. From the practical to the luxurious, and everything in between, we'll guide you through key considerations and top choices for that special someone in your life who loves to walk.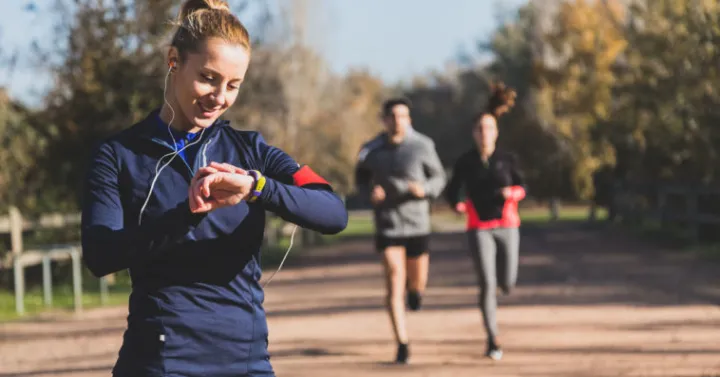 Consider the Recipient's Needs
Understanding the recipient's needs is the first step in choosing the perfect walking gift. Do they prefer long hikes in the wilderness, or are they more of a casual city walker? The activities they engage in will dictate the type of gear they need.
The Gift of Comfort
Comfortable walking gear can make a world of difference on long trails. Consider gifting items like high-quality walking socks, shoes with good arch support, or breathable clothing. These thoughtful gifts can greatly enhance the walking experience.
Safety First
For those who enjoy hiking in more challenging environments, safety gear can be a lifesaver. Gifts like a sturdy walking stick, a reliable headlamp, or a GPS device can be incredibly valuable. Remember, safety should never be compromised, making these gifts both practical and meaningful.
The Luxury of Convenience
Convenience is another important factor to consider. A lightweight backpack, a collapsible water bottle, or a portable charger can provide much-needed ease during long walks. These items might seem simple, but they can significantly enhance the walking experience.
Personalised Gifts for Walking Lovers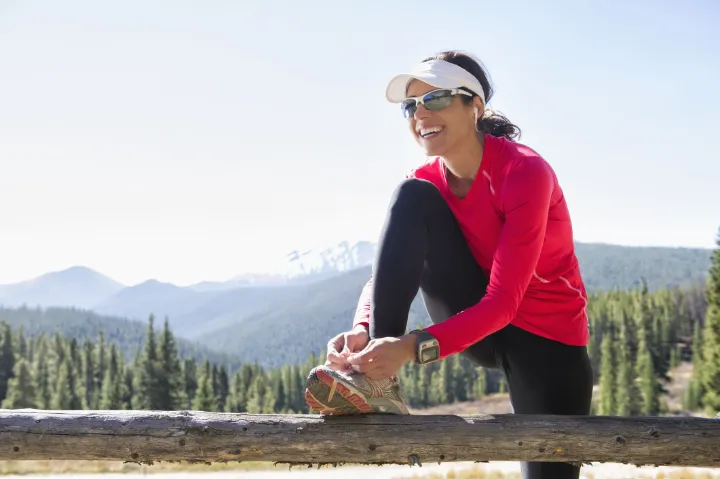 Selecting personalised gifts for walking lovers can be an exciting venture as it combines thoughtfulness with practicality. To begin with, consider customised walking gear. This can range from engraved hiking poles to personalised water bottles or backpacks. These items not only serve a practical purpose but also add a personal touch to the recipient's walks or hikes.
Next, consider gifts that help commemorate their adventures. Customised maps showcasing their favourite routes, or a photo book filled with pictures from their journeys can serve as a wonderful keepsake. Even a personalised diary or notebook for them to jot down thoughts and experiences along their walks can be a unique, sentimental gift.
Lastly, for those who enjoy both walking and technology, consider personalised tech accessories. A custom-made phone case or a unique strap for their smartwatch, perhaps engraved with their initials or a memorable date, can be both useful and personal.
When it comes to personalised gifts for walking lovers, the key is to consider their love for the outdoors, their individual taste, and how you can make their walking experience even more special. Remember, it's the thought behind the gift that truly counts.
Smart Shopping Tips for Buying Walking Gifts on a Budget
Purchasing thoughtful gifts for the walking enthusiasts in your life doesn't have to break the bank. With a bit of planning, clever strategies, and a keen eye for deals, you can find quality walking gear and accessories that fit your budget perfectly.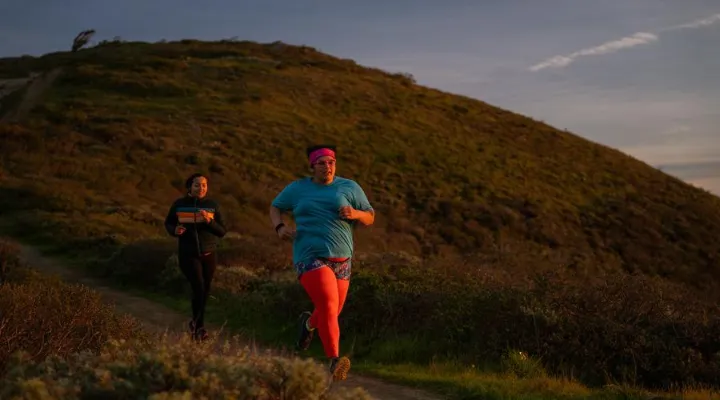 Start with a Budget
First and foremost, determine how much you are willing to spend. This will help you focus your search and avoid falling into the trap of impulse buying. Stick to this budget and remember that it's the thought that counts, not the price tag.
Utilise Sales and Discounts
Keep an eye out for sales, clearance items, or discounts in sports and outdoor stores. Also, consider online shopping platforms, which often have deals and discounts that brick-and-mortar stores cannot match. Sign up for newsletters or alerts from your favourite stores to be notified when these sales occur.
Consider Pre-Loved Items
Don't overlook the possibility of buying second-hand goods. Many walkers upgrade their gear regularly, meaning that high-quality, scarcely used items often end up for resale. Websites like eBay or local thrift shops can be treasure troves for pre-loved walking gear.
Shop Out of Season
Buying walking gear out of season can result in substantial savings. For instance, shopping for winter gear in the summer and vice versa often yields lower prices, as stores need to clear out last season's stock.
DIY Personalised Gifts
If you're crafty, consider making personalised gifts yourself. For instance, a hand-drawn map of a favourite walking route, a homemade trail mix, or a photo album of walking adventures can be more meaningful and cost-effective than store-bought items.
Walking Accessories that Make Great Gifts
DANISH ENDURANCE Outdoor Walking Socks
[amazon box="B0B1QG5CLD" ]
As outdoor enthusiasts, we were thoroughly impressed by the DANISH ENDURANCE Outdoor Walking Socks. The merino wool construction ensures thermoregulation, keeping our feet warm in cold weather and cool in the heat. The addition of sweat-wicking ventilation lanes is a practical feature that helped keep our feet dry and comfortable during our adventurous treks. The targeted cushioning is another thoughtful detail that greatly reduced the risk of blisters and sore feet, proving these socks to be ideal for hiking and other outdoor activities. Plus, knowing that the socks are tested by Everest mountaineer Rasmus Kragh and produced sustainably in Portugal added to the appeal. We can confidently recommend these socks as a quality investment for any walking enthusiast.
Hand Warmers Rechargeable USB & Reusable
[amazon box="B0B9BT4DY8″ ]
The Hand Warmers Rechargeable USB & Reusable impressed us with its quick heating function, offering instant warmth within 3 seconds. The ability to adjust the temperature across three different levels provided a customisable heating experience, proving to be particularly useful during harsh winters.
We also appreciated its eco-friendly design and superior safety mechanisms, which include overcharge, overvoltage, overcurrent, and short circuit protection. The 2-in-1 functionality as a hand warmer and a backup battery pack adds to its allure, making it not just a source of warmth but also a reliable power source in emergencies.
Its compact design makes it portable and perfect for outdoor activities like walking, cycling, hiking, and camping. In our view, this Hand Warmer is an excellent, multifunctional gift option for walking enthusiasts, especially those who brave the cold outdoors regularly.
Torches LED Super Bright
[amazon box="B09TFGSPR6″ ]
The Relybo Torches LED Super Bright exceeded our expectations as an outdoor accessory. Its robust quad-core chip, capable of delivering a remarkable 15000 lumens of output, provides both long-range and wide-range beams, making it an effective walking companion in dim light situations.
We were impressed by its rechargeability and power display, as well as its versatility in being used as a power bank in emergencies. The torch flaunts five modes – high, medium, low, strobe, and SOS – catering to various needs and scenarios. Its sturdy, aircraft-grade aluminium construction ensures durability, while its compact design allows for easy portability.
Overall, we believe the Relybo LED Super Bright Torch is a fantastic gift choice for walking enthusiasts, offering both practicality and peace of mind during outdoor adventures.
Renogy Boot Dryer Shoe Dryer
[amazon box="B08T91JBQ6″ ]
We absolutely love the Renogy Boot Dryer Shoe Dryer for anyone who enjoys walking or hiking. It's a fantastic gift that quickly and effectively eliminates damp and odour from shoes, making it essential for those unexpected rainy days. The versatility of this dryer is impressive – it handles anything from boots and sneakers to gloves and hats. The intelligent timer is a thoughtful feature that reduces power consumption, and the quick drying time is a significant bonus. A standout feature is the folding design, making it remarkably portable and easy to store – a convenience for our adventurous walking trips. It's not just a tool for comfort; the Renogy Shoe Dryer also extends the life of our gear. Highly recommended for anyone seeking practical walking gifts.
aZengear Paracord Survival Bracelet
[amazon box="B086XH9XYJ" ]
As a team that believes in delivering only the best for outdoor enthusiasts, we take immense pride in our aZengear Paracord Survival Bracelet. This versatile 5-in-1 survival kit is an ideal gift for the avid walker. With its adjustable band size, it is designed to fit everyone, from kids to adults. The military-grade parachute cord is highly functional; ideal for creating shelter, traps, or even carrying heavy objects. The inbuilt fire starter kit will ensure you are always prepared for cold weather, making it perfect for outdoor adventures like camping, hiking, and fishing. We stand by the quality of our product and our commitment to providing superior service to all our customers.
FAQs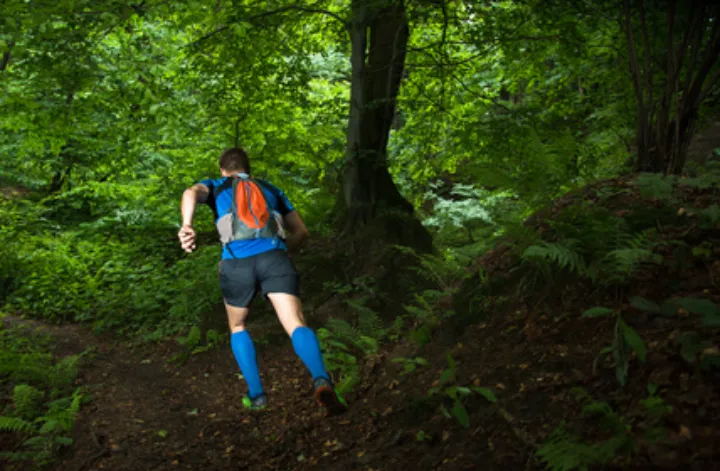 What types of walking gifts are considered premium and thoughtful?
High-quality walking shoes, ergonomic walking poles, advanced pedometers or fitness trackers, insulated water bottles, and top-brand hiking backpacks are all considered premium walking gifts. These items not only represent thoughtfulness but also demonstrate an understanding of a walker's needs.
Are there any walking gifts that promote safety?
Yes, safety-oriented walking gifts are plentiful and appreciated. Reflective vests, LED headlamps, whistle keychains, and pepper spray are some of the gifts that provide safety for walkers, particularly for those who enjoy early morning or late evening walks.
Do you have any recommendations for fun and unique walking gifts?
Absolutely! Novelty socks or t-shirts with witty walking puns, custom-made walking route maps, personalised water bottles, or even an "I'd Rather Be Walking" bumper sticker can all be fun and unique presents for walking enthusiasts.
Are there any walking gifts suitable for all weather conditions?
Indeed, there are many gifts designed to make walking comfortable in any weather. Waterproof shoes and jackets, breathable clothing for warm weather, winter hats and gloves for cold conditions, and UV-protective sunglasses for sunny days are all great choices.
What are some thoughtful, low-cost gift options for walkers?
Even on a budget, there are many thoughtful gifts for walkers. Consider items like blister plasters, cooling towels, hydration tablets, energy bars, or a book on local walks. These inexpensive items show thoughtfulness and an understanding of the recipient's hobby.
Concluding Thoughts: Choosing the Perfect Walking Gift
Choosing the perfect walking gifts requires understanding the recipient's preferences, needs, and the environment they typically walk in. From premium items such as high-end walking shoes and backpacks, to safety gear, fun and personalised gifts, items for all weather conditions, or even thoughtful low-cost options, there's a vast array of choices available.
Whatever your budget or the walker's style, the key lies in selecting gifts that will enhance the walking experience, promote safety, and perhaps add a touch of personal flair. Ultimately, every walk is a journey and the right walking gifts can make that journey more enjoyable and rewarding for the recipient.