Choosing the perfect gift for dog lovers can sometimes be a tail-wagging challenge. With a plethora of dog-themed products available in the market, it can be overwhelming to select a present that will truly delight the recipient. However, the essence of gift-giving lies not in the price tag or size of the gift, but in the thoughtfulness behind the selection. It's crucial to consider the recipient's unique preferences, their dog's breed, and their lifestyle.
This guide on gifts for dog lovers is designed to help you navigate through this task, offering suggestions that cater to various types of dog lovers, from the playful pup enthusiasts to the sophisticated canine connoisseur. With our carefully curated list, you'll be sure to find gifts that will set tails wagging!
Understanding the Dog Lover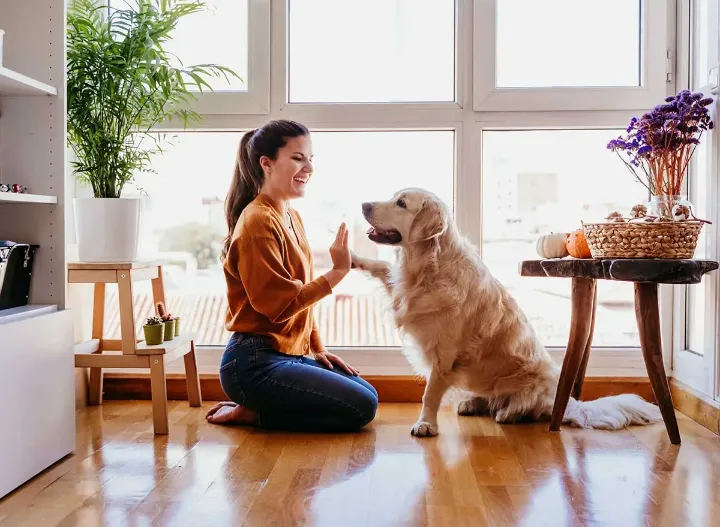 Before diving into the list of potential gifts, it's important to have a fundamental understanding of dog lovers. Not all dog enthusiasts are created equal; their preferences can be as diverse as the breeds they love. By understanding these differences, you can tailor your gift to resonate most with the recipient, ensuring your present is not just appreciated, but treasured.
Different types of dog lovers
Dog lovers come in many shapes and sizes, but here are a few common types you might come across:
The Breed Enthusiast: These individuals have a specific breed they are extremely passionate about. Whether it's the loyalty of a Labrador Retriever or the tenacity of a Dachshund, these dog lovers adore everything about their chosen breed.
The Canine Athlete: For these dog lovers, a dog is not just a pet, but also a partner in physical activities. They may participate in dog sports like agility, flyball, or canicross, and value gifts that enhance their active lifestyle.
The Dog Fashionista: This type of dog lover enjoys pampering their pet with the latest doggy fashion trends. From designer collars to stylish jumpers, they appreciate gifts that will make their dog the most stylish on the block.
The Canine Chef: They believe in wholesome, homemade food for their dogs. Gifts that aid in the preparation of nutritious dog meals, like a dog treat baking kit, will win their heart.
The Canine Conservationist: These dog lovers are passionate about rescue work and animal welfare. They appreciate gifts that support their advocacy, like donations to their favorite rescue organization in their name.
Understanding the type of dog lover you're buying for can help you choose a gift that they'll truly appreciate.
Aligning the gift with the type of dog lover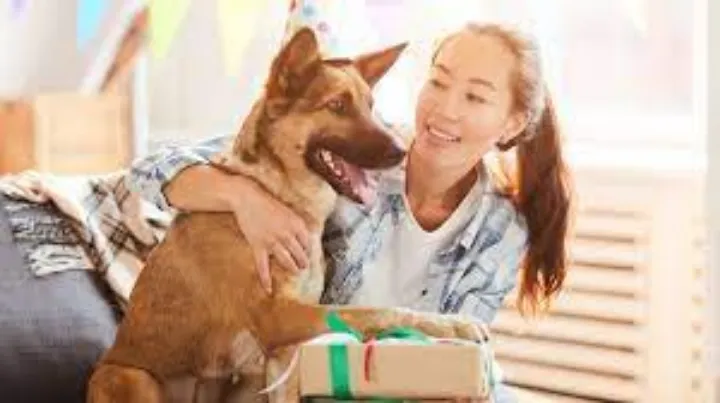 Once you have identified the type of dog lover you are buying for, it's time to align your gift choice with their specific interests.
For the Breed Enthusiast: Consider gifts that celebrate their favorite breed. This could be anything from a custom portrait of their dog, breed-specific clothing or home decor, to a book about the history and characteristics of the breed.
For the Canine Athlete: Gifts that support an active lifestyle are perfect. Consider high-quality toys designed for fetch, a hands-free jogging leash, or even a new set of agility equipment they can set up at home.
For the Dog Fashionista: Look for high-end dog fashion items. Designer dog clothing, stylish collars, or even a personalized dog bed can be an excellent choice.
For the Canine Chef: Kitchen gadgets that make cooking for dogs easier, such as a treat baking set or a puppy ice cream maker, would be appreciated. You could also consider a cookbook of dog-friendly recipes.
For the Canine Conservationist: A donation to an animal rescue organization in their name would be incredibly meaningful. Alternatively, consider gifts that promote sustainability, such as eco-friendly dog supplies.
Remember, the best gifts come from the heart, so consider what will truly make the recipient happy when making your selection.
Considering the dog-lover's interests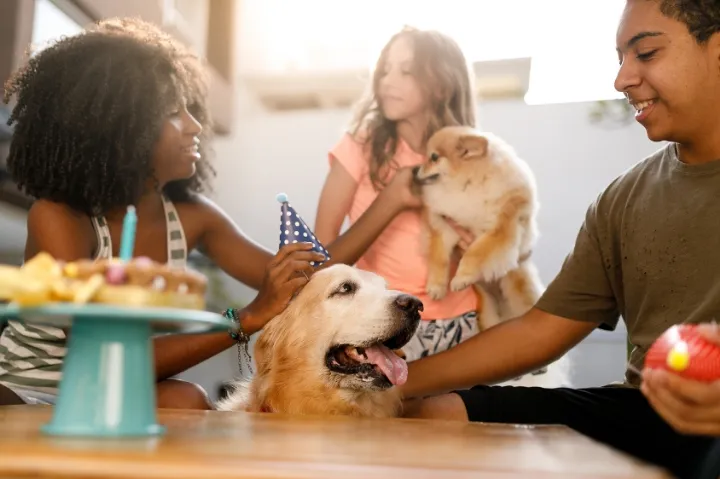 When choosing a gift for a dog lover, it's not only crucial to consider their dog-related preferences but also their personal interests. Are they an avid reader, or perhaps a wine connoisseur? Do they enjoy gardening, or are they foodies who love to cook? Addressing these aspects can add an additional layer of thoughtfulness to your gift.
For example, for a dog lover who also happens to love literature, a book of famous literary dogs could be a perfect choice. A dog-themed wine stopper or glass set could please a wine enthusiast. A plant pot in the shape of a pup, or seeds to grow dog-friendly plants might be just right for a gardening fan. Remember, the aim is to find a gift that not only celebrates their love for dogs but also resonates with their personal passions.
Top Ideas On Gifts for Dog Lovers
Now that we understand the various types of dog lovers and how to align gifts with their specific interests, let's delve into some of the best gift options for each category. The following comprehensive guide is designed to spark ideas and inspire you to find the perfect gift.
Gifts for Dog Lovers – the Breed Enthusiast
Breed-Specific Illustrated Art: Commission an illustrated portrait of their favorite breed from a talented artist. This personal and thoughtful gift is sure to adorn their walls with pride.
Breed-Specific Book: A book that delves into the history, traits, and care tips for their beloved breed would make an informative and enjoyable read.
Breed Themed Apparel: From t-shirts to socks, there is a wide variety of clothing items that feature specific breeds. This gift is perfect for the dog lover who wants to wear their love for their breed on their sleeve!
Breed-Specific Home Decor: Items such as breed-inspired throw pillows, mugs, or even a personalized doormat can add a homely touch, perfect for breed enthusiasts.
Breed-Specific Calendar: A calendar featuring their favorite breed, especially if it contains photos or illustrations for each month, is a gift that they can enjoy all year round.
Gifts for Dog Lovers – the Canine Athlete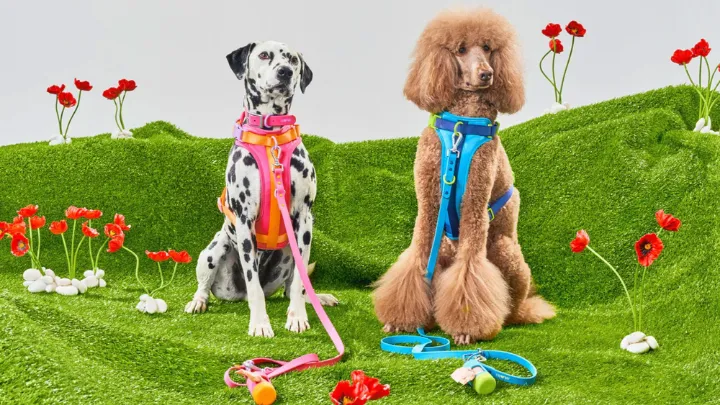 Hands-Free Dog Lead: Ideal for running, walking or hiking, a hands-free dog lead allows the Canine Athlete to maintain a natural stride while keeping their canine companion securely close.
Doggy Cooling Vest: Perfect for outdoor activities during summer months, a cooling vest will keep their dog comfortable and safe from overheating.
Agility Training Set: For dog lovers who enjoy agility training with their dogs, an at-home agility set can provide hours of entertainment and exercise.
High-Quality Fetch Toys: Durable, buoyant, and brightly coloured fetch toys are perfect for energetic dogs and their equally energetic owners.
Portable Dog Water Bottle: Hydration is important for both the dog and the owner. A portable dog water bottle with a built-in drinking bowl ensures their dog stays hydrated during their adventures together.
Gifts for Dog Lovers – the Dog Fashionista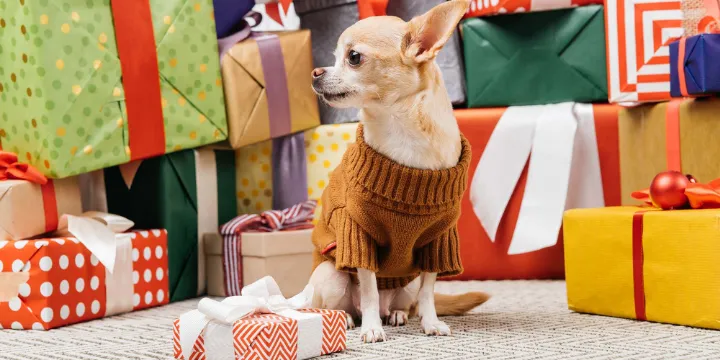 Designer Dog Collar and Leash Set: A stylish collar and leash set from a high-end pet brand is a must-have for any dog fashionista. Consider options in luxurious materials like leather or velvet, or with bespoke details like monogramming.
Chic Dog Sweater: For those chillier days, a fashionable dog jumper can keep their pet warm while also ensuring they're the most stylish pup in the park. Look for unique patterns, premium materials, or designer brands.
Personalized Dog Bed: A custom-made dog bed could be the perfect touch of luxury. Choose a design that matches their home decor for a gift that's both practical and fashionable.
Dog Bandanas: Trendy and versatile, dog bandanas can instantly up the fashion game of any pup. Opt for a set with a variety of colors and patterns for maximum style impact.
Doggy Spa Products: High-end grooming products, like organic shampoos, conditioners, and paw balms, not only make for a pampered pup but also contribute to a stylish and well-groomed appearance.
Gifts for Dog Lovers – the Canine Chef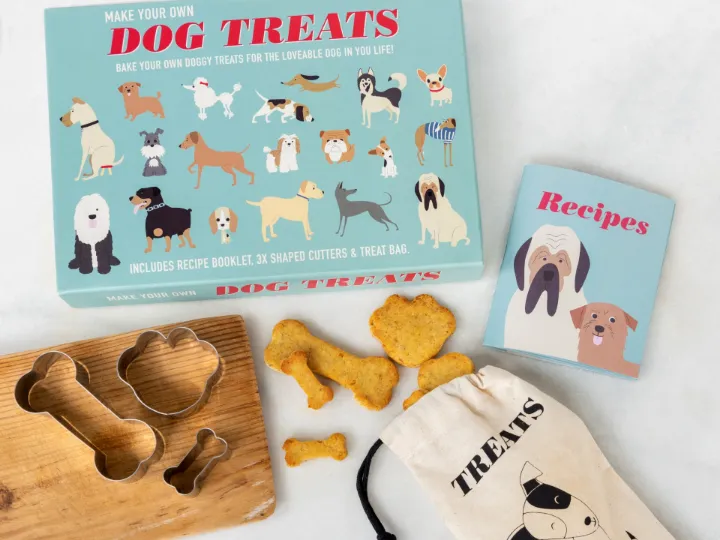 Dog Treat Baking Kit: This kit typically comes with unique dog-friendly recipes, different shaped cookie cutters, and potentially a few ingredients to get them started. It's a perfect gift for those who love baking healthy treats for their pups.
Canine Cookbook: A cookbook filled with a variety of dog-friendly recipes can provide inspiration for the dog lover who enjoys cooking for their pet. Look for books that also offer nutritional advice and customisation options for dogs with special dietary needs.
Personalized Feeding Bowls: A set of custom-made feeding bowls etched with their dog's name adds a personal and stylish touch to mealtimes.
High-Quality Dog Food Maker: A high-end dog food maker allows dog owners to prepare homemade, nutritious meals for their pets quickly and easily.
Puppy Ice Cream Maker: This gadget makes it easy to whip up dog-friendly ice cream treats, a fun and refreshing way to reward their pup on hot days.
Gifts for Dog Lovers – the Canine Conservationist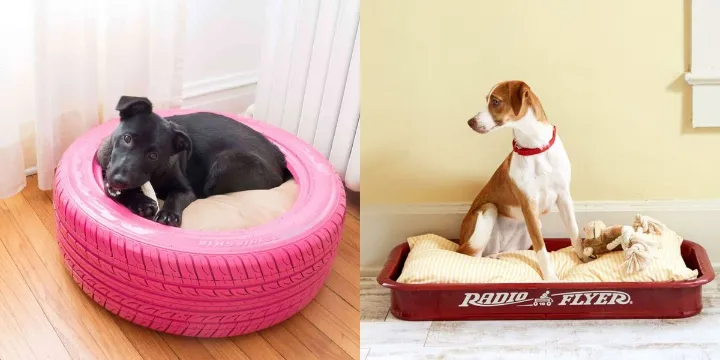 Eco-Friendly Dog Toys: These are made from sustainable materials and are designed to be long-lasting, cutting down on waste and providing plenty of fun for the eco-conscious dog.
Biodegradable Poop Bags: These are a must-have for any dog owner. Made from plant-based materials, they decompose naturally, unlike traditional plastic bags.
Organic Dog Treats: High-quality treats made from organic, sustainably-sourced ingredients are a great gift that's both tasty for the dog and better for the environment.
Recycled Material Dog Bed: These beds are made from recycled materials, offering a comfy spot for the dog while reducing landfill waste.
Donation to a Conservation Charity: A donation made in their name to a charity that works to protect animal habitats or promotes sustainable pet ownership is a meaningful gift that truly makes a difference.
Gifts for Dog Lovers – Personalized Items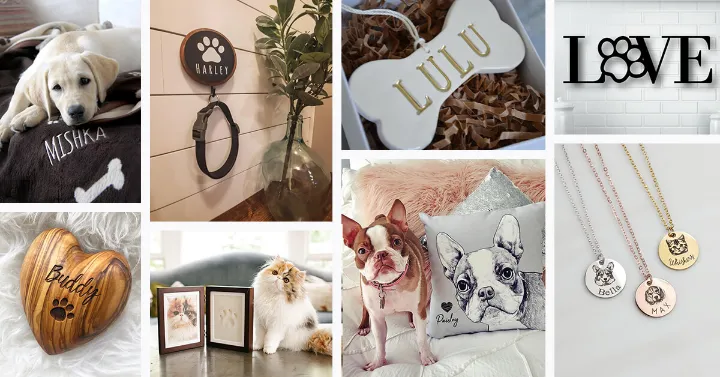 Personalized gifts always add a special touch and show that you've put thought and effort into the gift. From custom-made doggy portraits to bespoke doggy treat jars, there's a plethora of options available to make your gift one of a kind.
For lovers of certain dog breeds, consider a custom illustrated pillow or mug with the image of their favorite breed.
For the fashion-conscious, a dog tag personalized with their dog's name and a matching bracelet for the owner could be perfect.
For the chefs, a cutting board etched with a special message or their dog's name could make their cooking experience even more enjoyable.
Lastly, for the conservationists, a custom-made eco-friendly tote bag with a message supporting animal welfare could be not just a thoughtful gift but also a statement of their advocacy.
Remember, personalisation adds a unique touch and shows the recipient that you know and value their individual interests and passions.
Tips for Choosing Perfect Gifts for Dog Lovers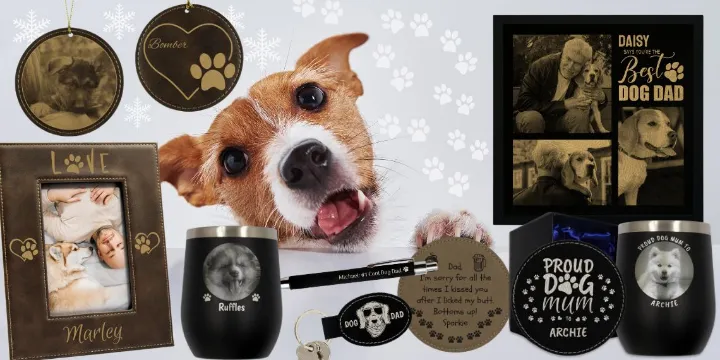 Considerations to keep in mind while selecting a gift
There are a few key considerations to keep in mind while selecting a gift for a dog lover. Firstly, it's crucial to truly understand the recipient's preferences and passions. Pay attention not just to their love for dogs but to their other hobbies and interests as well. Secondly, think about the nature of their bond with their canine companion. Is their dog a beloved family pet, a working dog, or a show dog? The nature of this relationship can guide your gift selection. Thirdly, consider practicality. While it's tempting to buy the cutest or most novel item, an ideal gift is something that the recipient will genuinely use and appreciate.
Lastly, keep sustainability in mind. Eco-friendly gifts are not only kinder to the environment, they also align with the values of many dog lovers who care deeply about the world their pets live in.
Think About the Occasion
The occasion for which you're giving the gift can significantly influence your choice of present. For example, a dog-themed birthday cake or a special treat hamper could be an excellent gift for a dog lover's birthday. If it's Christmas, consider festive gifts like a dog Santa outfit, a dog advent calendar filled with treats, or a holiday-themed dog bed. For special events like a dog's "gotcha day" or a puppy shower, personalized gifts that commemorate the occasion are particularly thoughtful. You might opt for a custom ornament with the dog's name and adoption year, or a photo album to record a puppy's growth. By aligning your gift choice with the upcoming occasion, you can add an extra layer of thoughtfulness to your gesture.
Choose A Gift Based On The Dog's Breed and Personality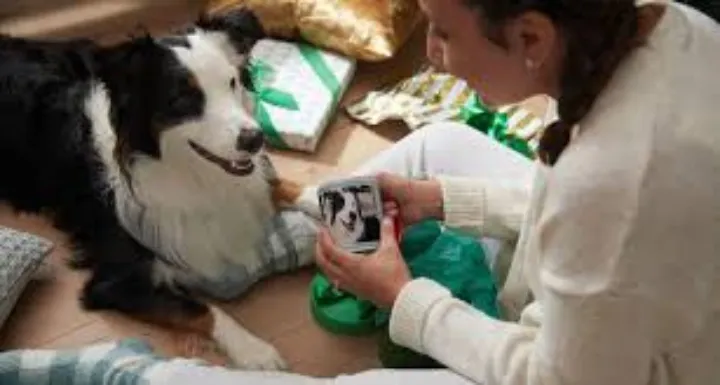 Labrador Retriever
These energetic and friendly dogs love to play and spend time outdoors. Therefore, a sturdy fetch toy or a comfortable outdoor bed would make excellent gifts that match their active temperament.
German Shepherd
Known for their intelligence and working dog heritage, puzzle toys that challenge their mental agility are perfect for German Shepherds. Additionally, a dog backpack for hiking trips could appeal to their active and helpful nature.
Golden Retriever
Golden Retrievers are sociable and love to be around family. A personalized dog bed for the living room or a set of interactive family games that involve the dog can be a great gift choice.
Bulldog
Bulldogs are known for their laid-back and calm temperament. A comfortable and plush dog bed or a chew toy that they can enjoy while relaxing would be an ideal gift.
Beagle
Beagles are curious and have a strong sense of smell. Scent-based toys or games would keep them engaged and cater to their instinctive need to sniff and explore.
By understanding the distinctive temperaments of different breeds, you can select a gift that not only delights the dog lover but also provides their canine friend with hours of enjoyment, comfort, or mental stimulation.
Put It All Together in a Gift Basket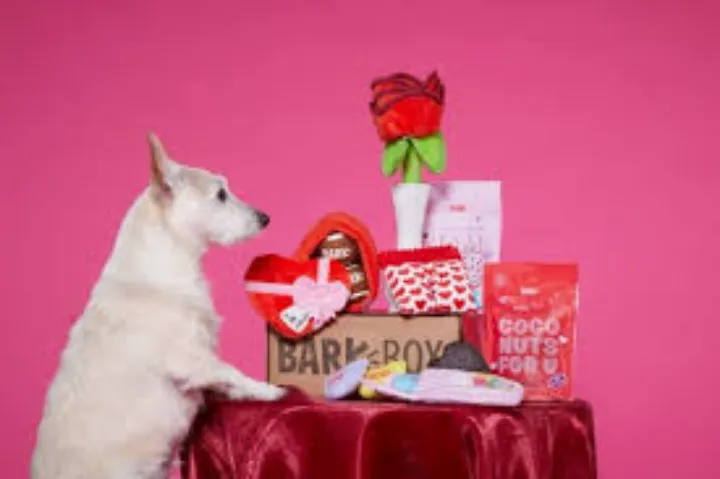 Creating a gift basket for a dog lover is a thoughtful and versatile way to present your selected items. Begin with a sturdy basket that can be reused by the recipient, perhaps even as a toy storage for their pet. Layer the bottom with tissue paper or shredded paper for cushioning. Start with larger items, such as a personalized dog bed or a cutting board, and place them towards the back. Then, arrange smaller items, like toys and treats, towards the front.
If you have delicate items, such as a custom-made mug, wrap them in bubble wrap or tissue paper for added protection. Don't forget to include a gift for the dog too. Finally, wrap the basket in clear cellophane and tie it up with a ribbon. You might also want to add a personalized note expressing your appreciation for the recipient's love for dogs. A well-curated gift basket not only provides a variety of gifts but also offers an exciting unboxing experience for the dog lover and their pet.
Show your love
Finally, don't forget to include something sentimental, such as a heartfelt card expressing your appreciation of their pup.
Showing your love for a dog lover goes beyond just gifting. It's about embracing their passion, understanding their bond with their pet, and showing respect and affection towards their furry companion. You can express your love by accompanying them on dog walks, providing a listening ear when they share about their dog's latest antics, or even offering to pet-sit.
Perhaps, learn more about dogs yourself to better understand their world. Remember, your love should not just be wrapped in a package, but also be present in your actions and words. This, combined with a thoughtful gift, will truly show your love and deepen your relationship with the dog lover in your life.
Conclusion
In conclusion, choosing the perfect gift for a dog lover involves more than just picking something dog-themed. It requires a thoughtful understanding of the recipient's interests, the nature of their bond with their pet, the dog's breed and personality, and the specific occasion. Practicality and sustainability should also influence your selection. To truly please the recipient, remember to include something for their furry friend too, and consider presenting your gifts in a beautifully arranged gift basket.
Through mindful gift-giving, we can not only show our appreciation for dog lovers' dedication and affection towards their pets but also contribute to the joy and wellbeing of their cherished canine companions. After all, the ultimate gift for any dog lover is the happiness and health of their beloved pet.